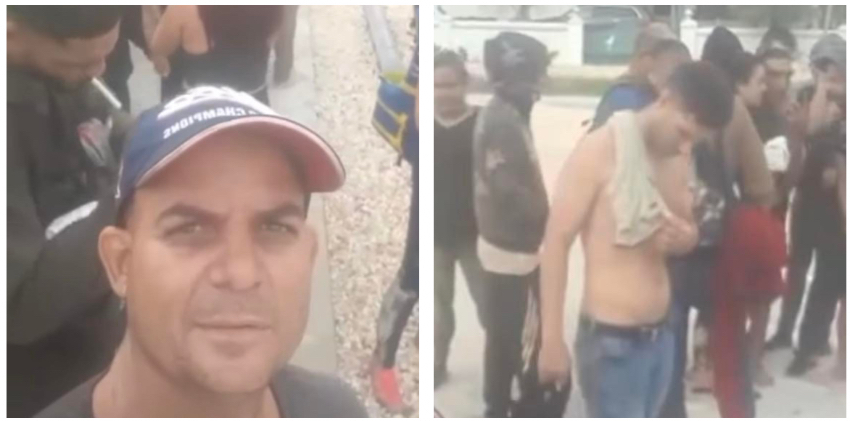 El masivo éxodo de cubanos que huyen de la Isla por vía marítima o terrestre parece estar lejos de acabar, tan solo en las últimas 24 horas 37 balseros han llegado a las costas de Florida, 15 fueron interceptados por la Guardia Costera según comunicado en Twitter, y 22 parecen haber desembarcado sin que las autoridades los detuvieran, publicó en Facebook el periodista Mario J. Pentón.
De acuerdo al testimonio del grupo más numeroso, lograron llegar a tierra de libertad en apenas 23 horas, luego de zarpar desde Matanzas a bordo de una rústica embarcación en la que iban 22 personas.
«Todo bien familia, todo bien, lo logramos cojon…, sin problemas. Un solo leñazo ya, 24 horas. Estamos todo el mundo bien aquí, caballero», declaró en el corto audiovisual uno de los balseros.
Por su parte, el jefe de la Patrulla Fronteriza en el sector de Miami, el agente Walter N. Slosar reveló a través de un tuit, que 15 balseros cubanos que llegaron en horas de la madrugada de este 25 de diciembre, fueron ser interceptados por la Guardia Costera.
Early #Christmas morning, 15 migrants from #Cuba made landfall on a rustic vessel in the Florida Keys. At 5:00 a.m., #BorderPatrol agents & LE partners responded to Key Colony Beach & encountered the individuals, who departed from the Matanzas region. #florida #ThisMorning #cbp pic.twitter.com/FmL0bVS6ng


— Chief Patrol Agent Walter N. Slosar (@USBPChiefMIP) December 25, 2022
Esta otra embarcación casera con un letrero que rezaba Con la bendición de Dios, también partió desde la central provincia de Matanzas, detalla el comunicado.