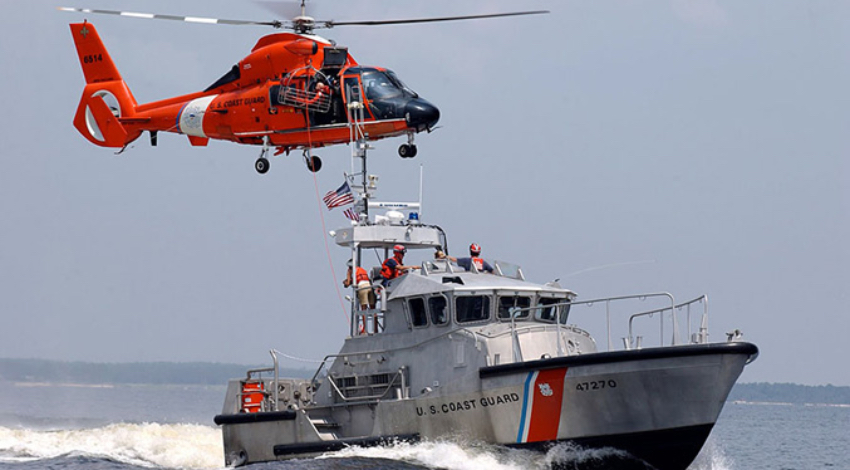 Repatriados a Cuba ayer domingo 4 de septiembre 163 balseros, que habían sido detenidos por la Patrulla Fronteriza de EEUU, en varias operaciones de rescate en el estrecho de la Florida, informó la Guardia Costera en Twitter.
Según la información revelada por la agencia a través del tuit, la deportación de los migrantes cubanos fue llevada a cabo por las tripulaciones de los barcos guardacostas Charles David Jr. y William Trump.
Una de las precarias embarcaciones con cubanos fue interceptada a las 3:00 am del 31 de agosto, a 23 millas al sur de Cayo Hueso.
También el miércoles de la semana pasada, fueron detenidos otros balseros cubanos que arribaron a la Florida por Long Key, a las 10:00 am. Luego en horas de la tarde, interceptaron a una tercera embarcación con migrantes procedentes de Cuba a 2 millas al sur de Boca Chica Key.
#BREAKING @USCG Cutters Charles David Jr. and William Trump's crews repatriated 163 Cubans to #Cuba, Sunday, following several interdictions off #Florida's coast. #DontTakeToTheSea

Read more: https://t.co/4kVpdK68Dp@USEmbCuba pic.twitter.com/Ym5n660Tjb


— USCGSoutheast (@USCGSoutheast) September 5, 2022
En la noche del miércoles, a las 7:30 pm, tocó tierra otro pequeño barco con cubanos al sur de Stock Island.
Al día siguiente, 1 de septiembre, la Patrulla Fronteriza detuvo otra embarcación con personas procedentes de la Isla comunista, a 32 millas de Islamorada, Florida, se trataba de la quinta operación para interceptar migrantes cubanos en menos de 24 horas.
Un comunicado de la Embajada de Estados Unidos en La Habana, a través de sus redes sociales, dio a conocer que la Patrulla Fronteriza se prepara para maximizar sus esfuerzos en contra de la inmigración marítima irregular.
«La Fuerza de Tarea Conjunta de Seguridad Nacional esta incrementó su postura operativa para afrontar un aumento reciente en la migración marítima irregular», precisó.
«Las agencias están aumentando las patrullas y la aplicación de ley por tierra, aire y mar, de día y de noche», agregó.
«Las personas que intenten ingresar ilegalmente al país por mar serán interceptadas y deben aguardar ser repatriadas a su país de origen o al país del que partieron, conforme con las leyes, las políticas y las obligaciones de los tratados internacionales de los EEUU», concluyó.
Desde el 1 de octubre de 2021 hasta la fecha, EEUU ha detenido a 5.154 migrantes cubanos que llegan de manera irregular a las costas de la Florida, una cifra muy superior a los 838 interceptados el pasado año fiscal.