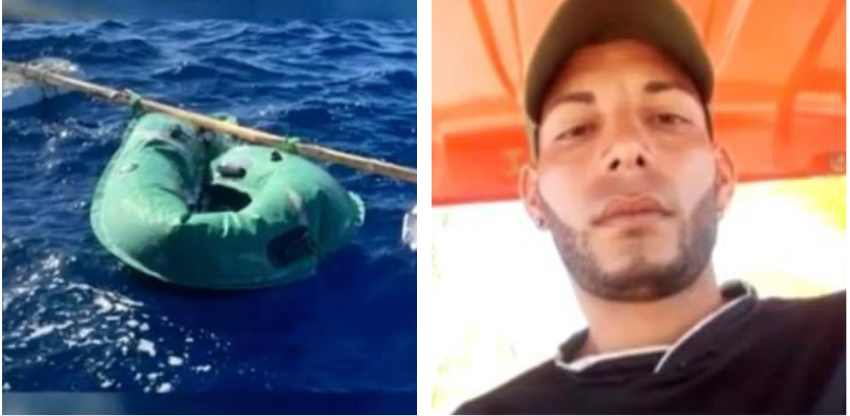 Balsero cubano y un bebé desaparecidos, tras lanzarse al mar con la esperanza de llegar a EEUU, el periodista Mario J. Pentón habló con la familia de los migrantes.
«Soy el padre de uno de los seis que salieron en la lancha, de aquí de Granma, para allá para el Norte. Mi hijo está desaparecido junto con un menor de 8 o 9 meses», reveló Daniel Gregorio Sosa Laguna.
Según America TeVé, la precaria embarcación en la que salieron de la Isla comunista, fue hallada por un pescador estadounidense en el estrecho de la Florida.
Los que estaban a bordo lograron salvarse, pero Danilo Sosa y el bebé se encuentran desaparecidos.
Desde la Mayor de las Antillas, los familiares de Sosa piden de favor los busquen.
«Nosotros nos enteramos que un helicóptero rescata a cuatro de ellos, dos hombres, una mujer y una niñita, pero no se habla del hijo mío ni del niñito», añadió el señor.
Se contabilizan decenas de desaparecidos cubanos en el mar, durante el último año en medio del mayor éxodo masivo en la historia migratoria entre Cuba y Estados Unidos.
Desde el 1 de octubre de 2022 las tripulaciones de la Guardia Costera estadounidense (USCG por sus siglas en inglés), han interceptado a 1.374 migrantes procedentes de Cuba.
#BREAKING @USCG Raymond Evans' crew
repatriated 44 people to #Cuba, Mon., following interdictions off Florida's coast.

«Those attempting dangerous, illegal migration to the U.S. by sea will be rescued & repatriated.» – Lt. Cmdr. J.W. Beal #USCG D7 #DontTakeToTheSea @USEmbCuba pic.twitter.com/rZ2LFxNEzb


— USCGSoutheast (@USCGSoutheast) October 31, 2022
A través de un comunicado en Twitter la USCG ha advertido a los cubanos que se lancen al mar que serán deportados a la Isla.
«Aquellos que intenten una migración peligrosa e ilegal hacia Estados Unidos por mar, serán rescatados y repatriados. No se lancen al mar».