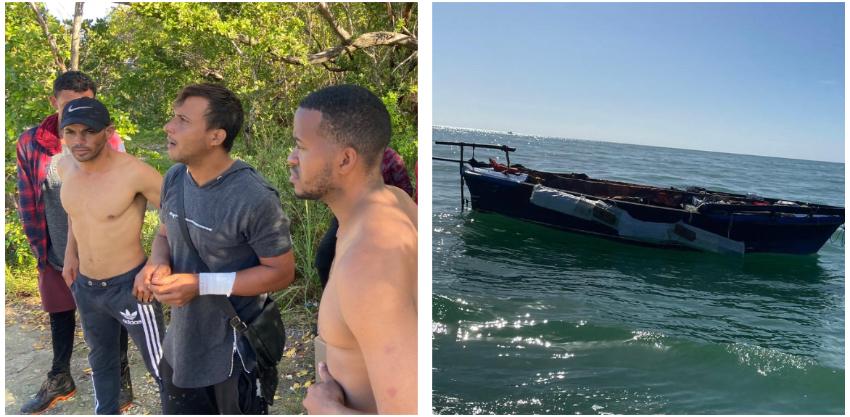 Balseros cubanos desembarcaron este martes 3 de enero en los Cayos de Florida, en medio de lo que parece una incesante ola de migrantes procedentes de la Isla.
La información fue corroborada en Twitter por el periodista estadounidense David Goodhue.
«Otro grupo de cubanos acaba de llegar al norte de Cayo Largo, en lo que se ha convertido en una constante llegada de inmigrantes de Cuba y Haití desde justo antes del Año Nuevo», indicó a través de un tuit.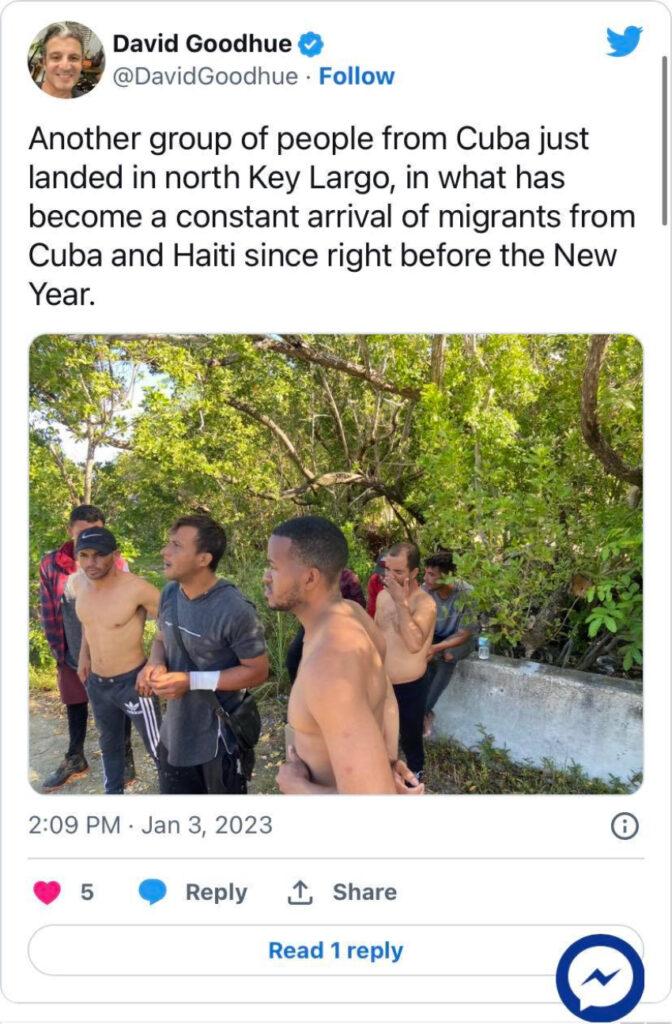 Walter N. Slosar, jefe de la Patrulla Fronteriza, dio a conocer ayer lunes 2 de enero, que «durante las últimas 72 horas, los agentes de la agencia habían respondido a un alto volumen de desembarcos de migrantes en los Cayos de Florida».
#Alert:

During the past 72 hours, #BorderPatrol agents have responded to a high volume of migrant landings in the #FloridaKeys. There is an increased presence of law enforcement & first responders in the area. We appreciate the ongoing support from all of our LE partners. #news pic.twitter.com/Q4wK4YOBO6


— Chief Patrol Agent Walter N. Slosar (@USBPChiefMIP) January 2, 2023
El domingo 1 de enero, la Guardia Costera interceptó a 160 migrantes en los Cayos de Florida, en un operativo conjunto con la Patrulla Fronteriza los agentes respondieron a la llegada de diez embarcaciones con migrantes desde la medianoche, no esclarecieron si se trataba de cubanos o haitianos, o grupos mixtos.
El 31 de diciembre también interceptaron a cinco embarcaciones con un total de 88 migrantes cubanos, comunicó ese día N. Slosar mediante tuit.